Our news, events and developments
We at Salvatori are always on the look out for new oportunities and improvments. Whenever we have a news to share with you, you'll find it here. Please explore our recent news and activities below.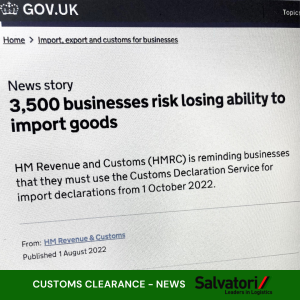 HMRC advise immediate registration to the new Customs Declaration Service for all existing UK business importers or risk significant delays. Need Help? Call us.