Servicing, planned maintenance or a breakdown?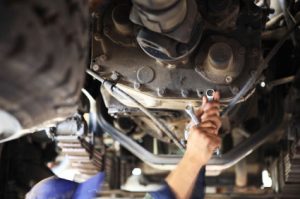 Salvatori Workshop, offers one stop shop solution for all commercial servicing, maintenance and repairs needs.
Commercial workshop facility
New 4 bay workshop
Any size of vehicles cared for, from light vans to 44T artic vehicles
All repairs, maintenance and inspections are carried out to the highest DVSA (VOSA) standards
Inspection pits and vehicle lifts
DVSA (VOSA) approved rolling road brake tester
Experienced engineers and technicians
LOLER inspections on mobile forklifts
Staff trained on a diverse range of models
Computer diagnostics facility
Welding and fabrication
Tyres supplied and fitted
Steam cleaning
Curtain repairs
24-hour breakdown service cover both mechanical and tyres.
Servicing, maintenance and planned maintenance inspections (PMI) to the highest DVSA (VOSA) Standards.
We can offer a full maintenance and service contract as required by DVSA (VOSA) as an 'O' License condition. Inspections type A & B can be carried out as per your instructions.
'A' inspection covers computer diagnostics which can locate faults held in your vehicles ECU memory before they become a breakdown. Mandatory DVSA (VOSA) safety inspection. Full check of both batteries. Alternator condition check. Charging efficiency.
'B' inspection covers mandatory DVSA (VOSA) safety inspection.
Salvatori Workshop offers MAHA brake testing on site to ensure the high standards of services are provided to customers. MAHA brake rollers are VOSA approved and are in fact used for M.O.T testing at several designated premises around the country. The vehicle's brake date is taken from the DTP number which accesses the VOSA database therefore our vehicle testing is to the same standard as your M.O.T. In the event of a DTP number not being available as in the case of trailers under 12 months old or some older vehicles, we can input data direct from the VGT6 certificate or manufactures plate as in axle and gross vehicle weights. This ensures accurate standards are maintained at all times. Loaded trailers and load simulation weights are available when called for by test requirements. On completion of your brake test a printed result sheet is produced which again is exactly match your M.O.T printout.
Mobile forklifts are also serviced and maintained, inspections are carried out to LOLER standards ensuring safety and reliability at all times.
Problems in Calais or Dover, damaged curtains?
If you have any problems with curtain side trailers being slashed or TIR cables or padlocks cut, we can help! Just give us a call, we are located 20 minutes from Dover and are available 24 hrs 7 days a week!
* Curtain side trailer repairs
* New TIR cables
* New trailer or container seals
* New padlocks
Don't risk potential wet damage to your goods, rejected delivery, upset customer and delays to your fleet! We will ensure that your trailers are watertight and your delivery is safe.
DVSA (VOSA) Control?
Have you had DVSA (VOSA) Control and your vehicle has been stopped for any technical faults or overweight issues? We can help, just give us a call, we are located 20 minutes from Dover and are available 24 hrs 7 days a week!
* 24/7 call out service
* All mechanical issues and breakdown covered
* Load shifting issues
* Offload, store or deliver for you, we can do it all!
Contact our workshop on: Tel: +44 (0) 1227 72 00 00 or email: workshop@salvatori.co.uk