Our experience and expertise
Our services extend further into supply chain management. We provide practical, flexible and competitively priced solutions for local companies and global organisations that includes secure storage, container receiving, order picking and distribution.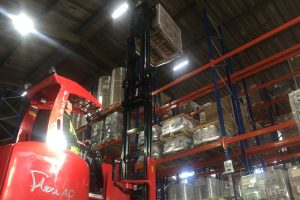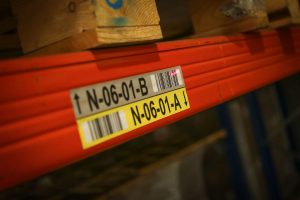 We provide secure warehouse storage facilities at our both sites; Sittingbourne and Aylesham in Kent. We can offer both ambient and temperature-controlled storage and we are COMAH accredited. Both our depots have excellent road links and quick access to London and UK road networks. We are also within close proximity to both channel port in Dover and Euro Tunnel giving easy fast and efficient access to and from Europe.
Whatever your supply chain needs, we can arrange collection of your goods to be stored and distributed, or receive a delivery arranged by your suppliers. We also offer container collection from most UK ports as well as container de-stowing service. We can manage both 20' and 40' shipping containers, with loose and/or palletised cargo.
As one stop shop solution we provide full pick and pack service along with distribution to whole of Britain and EU on a next day or economy basis from a small pallet up to a full load.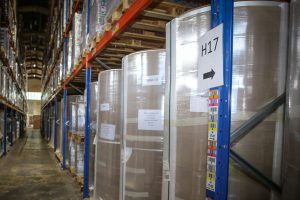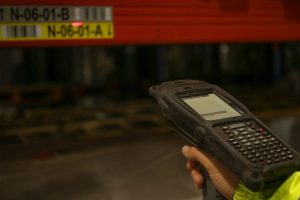 We have the capacity to store 10 000+ pallets all efficiently controlled by our new warehouse management system. We understand that you need to know where your stock is, when it is available to be sold, or when you need to re-stock. With us, you can track your inventory throughout the fulfilment process.
Salvatori storage and logistics; Canterbury (Aylesham) & Sittinbbourne (Medway)
140 000 sq feet ambient warehouse
over 10 000 pallets capacity
state of the art cold stores with a capacity of 500 000 cub ft.
new efficient warehouse management system
container de-stowing, re-palletising and pick and pack service
distribution to most of Britain on a next day basis
distribution to most of Europe with daily departures
If you would like to find out more about our storage/warehousing solutions and logistics services, please email warehouse@salvatori.co.uk or call 01227 202 865 for further information.