Customs Clearance Dover and Calais. Hassle free customs clearance with Salvatori
Are you struggling with new post-Brexit rules? Are you looking for reliable customs agent to help you with your customs clearance in Dover and Calais? Have you been looking for someone to arrange your European shipments and just couldn't find anyone reliable and trustworthy?
Or perhaps they couldn't explain the process to you very clearly and you ended up being more confused than you were before you even asked them?
If you that's the case, please read on, and find out how we can help you.
We are based in Canterbury area, in the south east of England, only 12 miles from Dover, UK's main port to Europe. We are specialising in heavy haulage and flatbed transportation between France and UK is our niche. However, we also cover number of other transport models. We are a member of a largest European Pallet Network and have access to nearly unlimited possibilities for dedicated express deliveries across whole of Europe.
Our service portfolio also covers storage and logistics services, HGV workshop and of course Freight Forwarding and customs clearance services via Dover and Calais ports.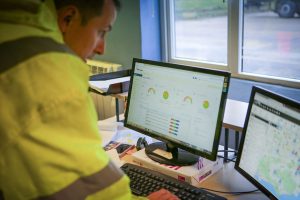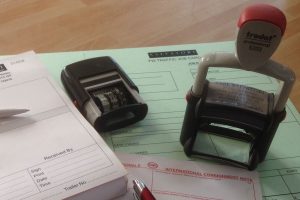 Customs Clearance Service

As a response to new customs regulations, we can arrrange customs clearance services both ways, for export from UK to Europe (from Dover or Folkestone to Calais) and from Europe to UK (from Calais to Dover or Folkestone).
Freight forwarding and customs clearance has always been a part of our activities. Now as the UK has now left Europe and new customs procedures has been introduced, we see a lot confused businesses and hauliers who are not sure how to go about dealing with the new rules. So, we have decided to introduce you to our services, give you a little overview of how we can help business like yours with transport and customs in new post Brexit world.
So, if you need to move your goods to or from the UK, you're planning to ship via Dover or Folkstone and Calais route – where do you start?
With is, it is simple – all you will need is to take 3 steps.
Step 1- Incoterms
First you will need to understand what the Incoterms for your movement are.
So, what are the Incoterms?
Well, they can be quite complicated for some shipments and you can see the full explanation on our website –  but for purposes of this article – the simplest possible way to explain this is that Incoterms describe an agreement between the seller [also called exporter or consignor] and the buyer [also called importer or consignee] – this agreement specifies who pays for transportation and who pays for customs clearance including any duties and taxes.
Seller and buyer can freely agree that one of them will arrange customs declarations in both countries, and pay for transportation or they can split these tasks between them – and depending on who does what – they can choose appropriate Incoterms to match the situation – this information is then put on the invoice for the goods – and from that point any agent or haulier will know exactly what's going on – simply by checking the Incoterms associated with this movement.
Step 2 – Get customs agent
So, if you are a seller or a buyer – once you have Incoterms cleared out – you should now know what you are responsible for. Depending on Incoterms agreement – if you are responsible for customs in one, or both countries – you will need a customs agent.
Hauliers – by checking the Incoterms for the transaction you are asked to provide transport service for, you will know who you should be asking for your transit documentation. The incoterms will tell you whether it's a seller or a buyer that is arranging customs at origin and destination. You can of course choose to help your customer and get in touch with customs agent yourself to speed things up.
If you still haven't got customs agent, now it's time to contact Salvatori and appoint us as your direct representative for customs. We specialise in customs clearance in Dover and Calais so if this is your main route for your shipments, we will be happy to help.
Step 3 – Get the commercial invoice right
Now that you have the incoterms agreed and customs agent arranged – last thing you will need is a commercial invoice.
In the past sellers could be a bit more relaxed about invoices – they didn't need that much information on them, they could just have the basic information that seller or buyer needed. Unfortunately, this is not the case not anymore – now for UK / EU transactions the invoice will be the most important document that your customs agent will be working from and for that reason it needs to be way more detailed than before.
Please look at our checklist, this is what you will need on your invoice
Name, address, EORI, VAT for both Exporter and Importer
Number of pieces
Description of the goods
Commodity codes [also called HS or TARIC codes]
Gross and net weight for each commodity code
Type of packaging (ie. box, pallet, bottle, etc)
Currency of the invoice
Price per item and total of the invoice
Incoterm and place
Invoice number and date
Country of origin of the goods
Once you have this – you can relax, and rest assured that your shipment will go smoothly, and you shouldn't really have any serious issues. We will take care of your Customs Clearance whether you export or import from or to Dover and Calais.
One last thing, please bear in mind that depending on what type of goods you're trading – you may need various additional licenses and certificates, so it is best to speak to us before you arrange your shipment.
So that's it – 3 steps to successful and headache free exporting and importing – of course if you have any questions, please get in touch, our team will be happy to help and answer any questions you may have.
Once you have this – you can relax, and rest assured that your shipment will go smoothly, and you shouldn't really have any serious issues. We will take care of your Customs Clearance whether you export or import from or to Dover and Calais.