£3 million distribution hub
We are proud to announce the opening of our new state-of-the-art, energy-efficient custom-built distribution hub in Sittingbourne. Dedicated to our pallet distrubution, offering express and economy delivery services, new depot which is located in Swale Way on the Eurolink Industrial Estate will take over our express UK and European pallet network distribution operations previously handled by our depots in Aylesham near Canterbury and Medway.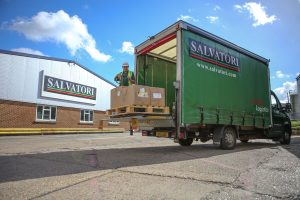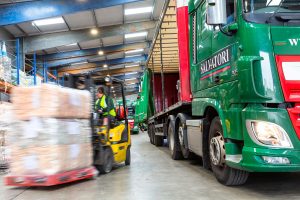 As a part of this new and exciting investment, we have recruited 45 new drivers and 18 warehouse staff for the site which will operate for 24-hours-day, six days a week
The new site includes 1,500 square metres of racked storage and 1,800 pallet spaces as well as internal and external storage space and is capable of processing around 1,200 pallets a day.
This is a significant investment for our group and will create fantastic new opportunities for us. The facilities and storage space will help us to focus our Palletways' operation and improve the speed and delivery of our services to our customers and partners within the network.