Salvatori Logistics attends the Palletways National Conference
Salvatori Logistics attends the Palletways National Conference 2022.
After last year's Digital Conference & a long hiatus of face to face events in the UK, the Palletways National Conference 2022, on the 10th May, was a fabulous opportunity for all the Palletways members to get together. A time for the members to take stock & discuss the future of uk pallet delivery & international pallet shipping. It was a fabulous event filled with informative talks & outside displays, all in the sensational surroundings of Silverstone Circuit in Towcester.
Attending this year, our delegates from Salvatori Logistics in Sittingbourne; headed by Carole Sutton, our Sales manager & Elisha Wright, our Logistics Coordinator.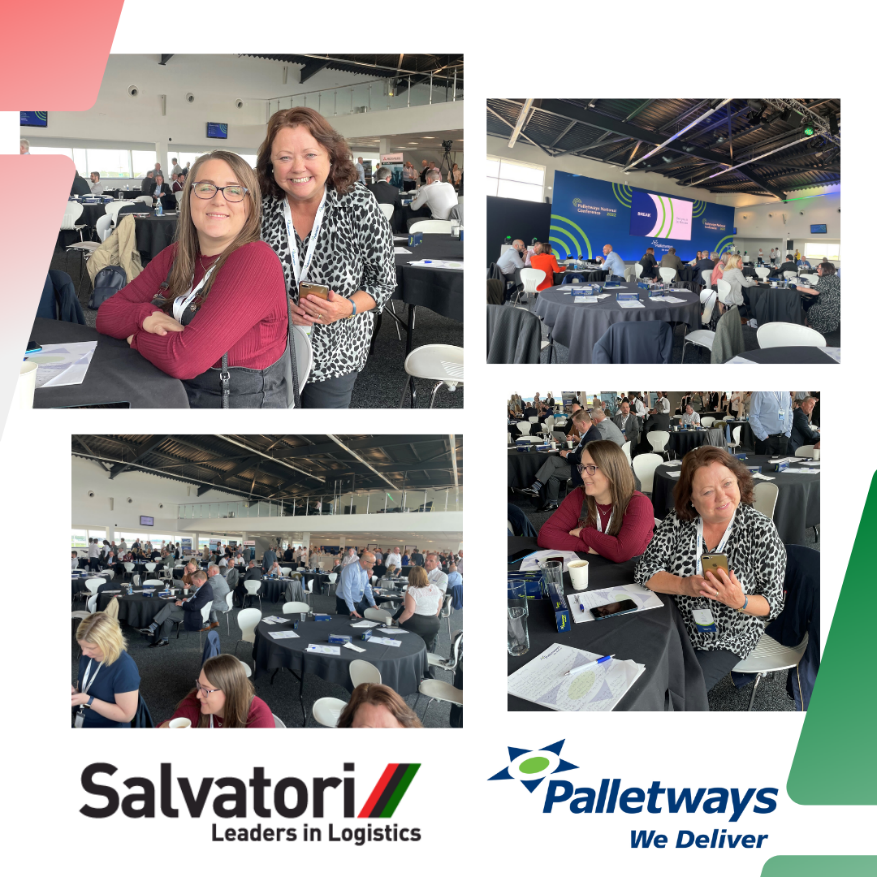 During the event, Palletways UK Managing Director, Rob Griffiths announced the launch of a "world first" innovation in forklift truck-mounted sensor technology called – Palletways ID. In the address, it was explained that the innovative technology focuses on 4 main operational tasks.
Pallet imaging for condition confirmation and traceability.
Front face pallet scanning. Removing the need for FLT manual scanning.
Pallet weight accuracy when FLT moves between locations without the need for static scales.
Cubing/ dimensioning – recorded in real time during movement. An innovation in current standard cubing technology.
Palletways ID will be rolled out in the UK and across all Palletways European hubs over the next eight months.
Also, following on from the activity on the ground on the day, and in continuum of the digital interaction of last year. Salvatori Logistics, depo 95, was also present online via Linkedin on our dedicated showcase page named SALVATORI – PALLETWAYS MEMBER – Sittingbourne Kent. The activity was very lively & engaged during the event. With the online connectivity bringing networking & media connections together as well as inter depo relations for us this year.
Here's to another great 2022 event & we look forward to next year!
Need to transport pallets? Whether you are transporting freight or a pallet to Europe or looking for local pallet delivery we can help. Contact our Sales Manager, Carole Sutton to discuss your needs for pallet distribution. Call directly on 01634 270 999 (opt. 3)
Want to know more about pallet distribution then please follow to our dedicated page here.