New better, greener, and more efficient head quarters
In the past few years we have relocated our headquarters to the Aylesham Industrial Estate near Canterbury, Kent.
The move has benefitted our operation in a big way, allowing vast improvement and future growth of our storage and distribution services. It also provided us with much better access to the A2, the port of Dover and our Sittingbourne depot.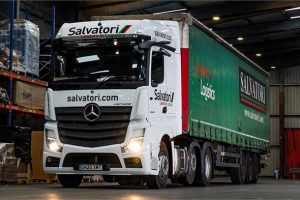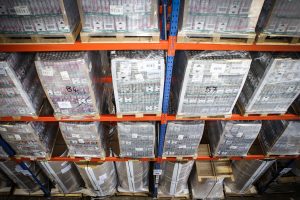 The £5.5m site is state of the art, energy efficient and tailor-made for our core activities which include heavy haulage and palletised freight distribution, cold, ambient and palletised storage, commercial workshops and our newest division, the manufacturing of upcycled furniture.
Over £1.3m has been invested to create one of the most bespoke and energy efficient cold storage facilities with a total capacity of 2,500 tonnes. The site allows for pallet storage of 10,500 pallet spaces across 103,000sq ft with a further 130,000sq ft of space for ambient storage.  
This significant investment has created fantastic new opportunities for us. The new facilities and storage space will help to focus our operation and improve the speed and delivery of our services to our customers and partners within the Palletways network.
In addition to these new facilities, we have also invested in 10,000sq ft of commercial workshop facilities to house our commercial repair workshops and growing upcycled furniture manufacturing business. 9,000sq ft of fully air-conditioned and modern offices are also based at the site to house our administration, storage and transport operations staff.